Forex VPS for MetaTrader, cTrader and other Trading Platforms
Home
What is a Forex VPS ?
Forex VPS from WIN-VPS.com is one of the latest evolutions in the world of FOREX trading. A VPS stands for Virtual Private Server. As the name implies VPS is a server which is located within a Data Center connected 24/7 to the Internet. Think of your Virtual Private Server (VPS) as a personal computer that you rent on a monthly basis from WIN-VPS.com. Now think of your VPS as a technology that allows you to access your computer through the Internet and install your MT4 terminals or other software for trading so they run 24x7x365 !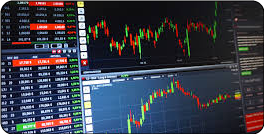 Like any professional trader, you are always looking for ways to increase your profits. It is very important to consider the tools that you use to trade. If you are not using a VPS for Forex trading, you are missing out on many impressive benefits. Discover how you can improve your Forex trading skills and enjoy an effective, more profitable trading experience with WIN-VPS by reading on below.


Using your Forex VPS from WIN-VPS.com
As a VPS is a server in a different physical location to yourself, you need to connect to it remotely over the Internet. To do this we use a standard Windows tool known as 'Remote Desktop' or RDP which is included in all modern versions of Windows, Mac and Linux OSes.

When you logon to your VPS via RDP from your PC or Mac, the window will open and you will see a Windows Desktop. This will be the Desktop of your Windows VPS which you rent from WIN-VPS.com. It's the same thing as a usual Windows Desktop and operates in the same way. For trading on FOREX market you should install MetaTrader, cTrader or other Trading Platforms on it like you usually do on your personal computer. Trading programs are installed exactly as they are on home computers, with no confusing commands.


Why should you choose WIN-VPS.com for Trading?
WIN-VPS offers reliable, secure, and fast internet service in order to successfully and continuously trade. Our remote FOREX VPS based on Windows OS allows you to work from your trading account from anywhere at any time.

Our Windows VPS for FOREX are hosted in diffirent countries. We are able to provide VPS near your broker and you may benefit from faster connection speeds to increase profit of your MetaTrader expert advisors.


United States (New York)
United Kingdom (London)
Netherlands (Amsterdam)
Germany (Frankfurt)
If you have a working MT4 expert advisor, it's always a good idea to install it on a VPS, because when an expert advisor is running from your home or office PC there is big a chance for some random problems (like internet disconnects, power outages, system errors, slow network speed, bad internet connection to your broker). So, whether operating at home with a personal computer or work with a broker, serious traders must be prepared for ISP connectivity issues and other challenges.
WIN-VPS offers superior high-end class Windows VPS for FOREX trading with instant setup that helps traders to deploy their expert advisors that will be running 24/7 without interruptions, independently from the trader's own computer and without any efforts from the trader's side.
With our FOREX VPS you could install MetaTrader terminal and it will it run 24/7. You will be able to access your FOREX VPS using the Remote Desktop at any time and you will see that your trading software is still running as you left it.
Our FOREX VPS supports all of requirements for Forex Trading. Its flexibility, reliability, and convenience make it the perfect solution for achieving financial success!